Are you eagerly awaiting the arrival of a new pair of shoes from StockX? Well, you're not alone! As one of the largest online sneaker marketplaces, StockX has gained immense popularity among shoe enthusiasts and collectors. But, with so many people flocking to the platform, one burning question remains: how long does it take to get shoes from StockX? In this article, we will delve into the factors that contribute to the delivery time and provide you with insights on what to expect when ordering from this renowned marketplace.
Thank you for reading this post, don't forget to subscribe!
First and foremost, it's important to understand that the delivery time can vary depending on several factors. While some lucky individuals may receive their coveted kicks in a matter of days, others might experience a longer wait. One crucial aspect to consider is the location of the seller. Since StockX connects buyers and sellers from all around the world, the shipping distance plays a significant role in determining the delivery time. Additionally, factors like customs clearance and shipping method chosen by the seller can also impact the overall delivery timeline. So, if you're anxiously tracking your package, remember that patience is key, as it may take anywhere from a few days to a couple of weeks for your shoes to arrive.
It typically takes 1-2 weeks to receive shoes from StockX. Once you place an order, the seller ships the shoes to StockX for verification. This process usually takes 1-3 business days. After verification, StockX ships the shoes to you, which can take an additional 1-3 business days for domestic deliveries. International deliveries may take longer. Please note that delivery times may vary based on location and other factors.
How Long Does It Take to Get Shoes from StockX?
StockX is a popular online marketplace for buying and selling sneakers, and if you're wondering how long it takes to receive your shoes after making a purchase, you've come to the right place. In this article, we'll guide you through the process and provide you with step-by-step details on the estimated delivery time for your StockX shoes.
1. Placing an Order
When you place an order on StockX, the first step is to find the sneakers you want and make your purchase. After selecting the size and confirming the price, you will proceed to the checkout page. At this point, you will need to provide your shipping address and payment details. Make sure to double-check all the information to avoid any delays in the delivery process.
Once you have completed the order process, you will receive an email confirmation with the details of your purchase. This email will also include an estimated delivery date, which is based on various factors such as the seller's location, shipping method, and any potential delays that may occur.
2. Verification and Authentication
Once your order is placed, StockX takes the necessary steps to ensure that the sneakers you receive are authentic and in the condition advertised. The seller will ship the shoes to StockX's authentication center, where a team of experts will carefully inspect and verify the shoes' authenticity.
This verification process usually takes 1-2 business days. However, it's important to note that in some cases, it may take longer due to high demand or other factors. Rest assured that StockX prioritizes accuracy and authenticity, so this extra step helps ensure that you receive genuine products.
3. Shipping and Delivery
After the sneakers pass the authentication process, they will be shipped to your designated address. StockX offers various shipping methods, including standard and expedited options, depending on your location and preferences.
The shipping time can vary depending on the destination and the shipping method chosen. On average, domestic shipments within the United States take around 2-5 business days, while international shipments can take longer, typically ranging from 5-12 business days. It's important to consider that these are estimated delivery times and delays can occur due to unforeseen circumstances such as customs clearance or weather conditions.
4. Tracking Your Order
StockX provides a tracking number for each order, allowing you to monitor the progress of your shipment. Once your shoes are shipped, you will receive an email notification with the tracking information. You can use this tracking number to check the status of your package on the shipping carrier's website or through StockX's tracking page.
Keep in mind that tracking updates may take some time to appear, especially during peak seasons or if your package is in transit between different countries. However, StockX strives to provide accurate and up-to-date tracking information to keep you informed about the whereabouts of your shoes.
5. Receiving Your Shoes
Finally, after the estimated delivery time has passed, you should receive your shoes. It's essential to inspect the package upon arrival and ensure that everything is as expected. If you encounter any issues or have concerns about the condition of the shoes, StockX has a support team available to assist you.
Remember that the overall time it takes to get your shoes from StockX can vary depending on factors beyond their control. However, by following the steps outlined in this article and staying patient, you can look forward to receiving your authentic sneakers from StockX in a reasonable timeframe.
Frequently Asked Questions
Welcome to our FAQ section where we address some common questions regarding the delivery time for shoes purchased from StockX.
How long does it take to get shoes from StockX?
At StockX, we strive to deliver your shoes as quickly as possible. The exact delivery time can vary depending on several factors, such as your location and the shipping method chosen at checkout. Generally, it takes around 3-7 business days for you to receive your shoes after placing the order.
However, please note that there might be some delays during peak seasons or unforeseen circumstances. We do our best to keep you updated regarding any delays and provide you with the estimated delivery date once your order is confirmed.
Do I get a tracking number for my StockX order?
Yes, once your order is processed and shipped, you will receive a tracking number via email. This tracking number allows you to monitor the progress of your shipment and estimate the delivery date. By using the tracking number, you can stay informed about the whereabouts of your shoes until they reach your doorstep.
Please note that it may take a couple of days for the tracking number to become active in the shipping carrier's system. If you have any concerns about your tracking number or if it is not working, feel free to reach out to our customer support team for assistance.
Can I expedite the shipping of my StockX order?
Yes, we offer expedited shipping options for those who want to receive their shoes faster. During the checkout process, you will have the opportunity to select the expedited shipping option, which will be at an additional cost. By choosing this option, the delivery time can be reduced to 1-3 business days, depending on your location.
However, please note that the availability of expedited shipping may vary depending on your region. The exact shipping options and costs will be displayed during the checkout process, allowing you to choose the most suitable one for your needs.
What if my StockX order is delayed?
In rare cases, there might be unforeseen delays that can impact the delivery of your StockX order. If your order is delayed, we apologize for any inconvenience caused. Please rest assured that we are working diligently to resolve any issues and get your shoes delivered to you as soon as possible.
If you have any concerns about the delay or if you need further assistance, we recommend reaching out to our customer support team. They will be able to provide you with more information about the specific reasons for the delay and help you track the progress of your order.
Can I change my delivery address after placing a StockX order?
Once an order is placed on StockX, it is not possible to change the delivery address directly through the platform. This is due to security reasons and to ensure the protection of your purchase. Therefore, it is important to double-check your shipping address before finalizing your order.
If you need to change the delivery address after placing your order, we recommend contacting our customer support team as soon as possible. They will assess your situation and provide guidance on the available options to ensure that your shoes are delivered to the correct address.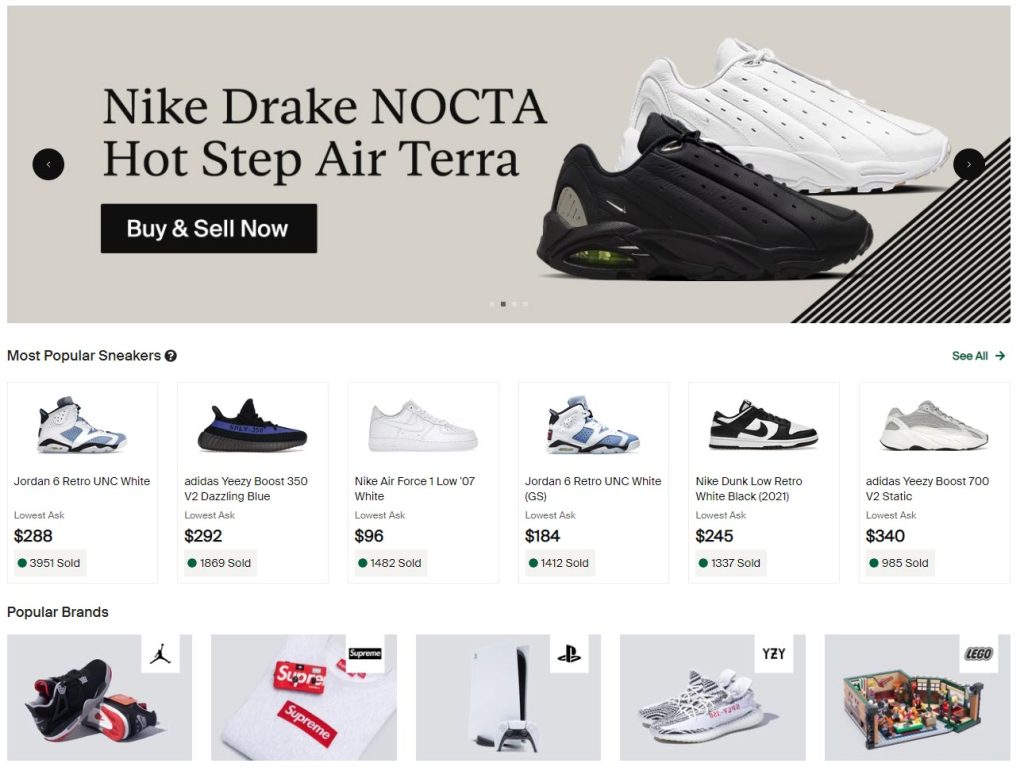 How long does stockx shipping TAKE? 2022 (MY EXPERIENCE)
In conclusion, the question of how long it takes to receive shoes from StockX is one that many sneaker enthusiasts are eager to have answered. As we have explored throughout this discussion, the delivery time can vary depending on several factors, including the location of the seller and the buyer, the shipping method chosen, and the overall demand for the particular shoe. While some individuals may receive their shoes within a week or less, others may experience longer wait times due to unforeseen delays.
However, it is important to remember that StockX is committed to providing a reliable and secure marketplace for sneaker enthusiasts around the world. With their authentication process and dedicated customer service, they strive to ensure that every transaction is smooth and efficient. So, while the exact delivery time may be uncertain, one thing is for sure – when you purchase shoes from StockX, you can expect to receive a high-quality product that meets your expectations. So, whether you are eagerly awaiting that highly sought-after pair or simply looking to add to your collection, StockX remains a trusted platform that connects buyers and sellers in the world of sneakers.